GMK Oni Cables
Welcome to the CruzCtrl collab page for the GMK Oni Keyset!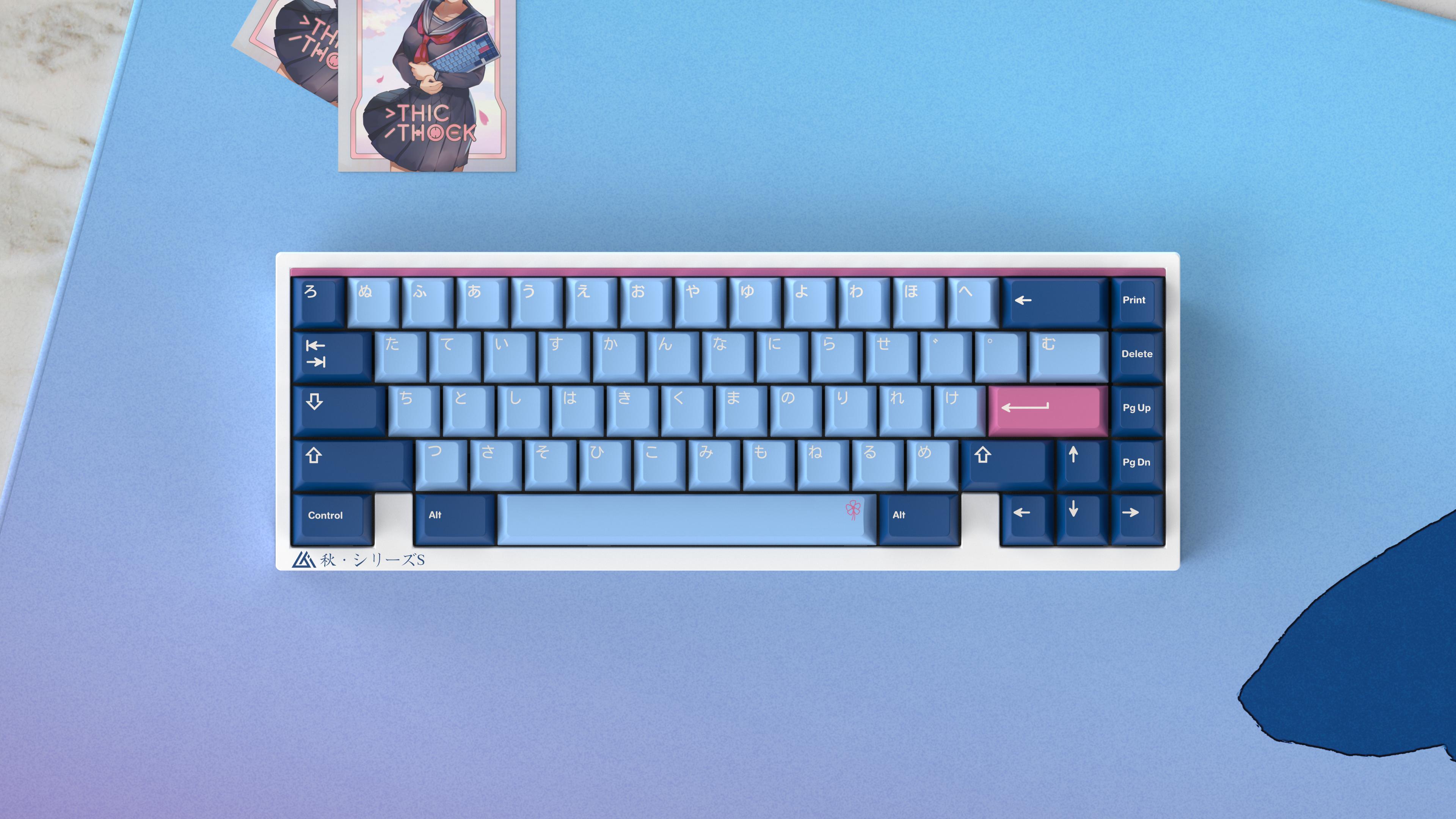 GMK Oni CruzCtrl Cables
To compliment bapodonut x Miraie's best board GMK Oni keyset, I'm offering up a few options to get your hands on a complementary cable to match this keyset.

Make sure to pickup GMK Oni before it's too late.
Group Buy Info
If you are interested in purchasing a cable I'll be making to go along with the GMK Oni keyset, please fill out the form below. It may be ran as a raffle sale, but depending on the demand, I hope to be able to accommodate as many people as possible who are interested in purchasing a cable.
I'll also have DIY Kits available in a few weeks if you are interested in recreating this cable on your own for ~$35 USD. 

The cable is made with a light blue paracord coil and royal blue paracord for the long end all double sleeved with white heatshrink The ends are wrapped with neon pink heatshrink and will include a white colored YC8 connector.

Coil: ~6 inches
Long end length: ~5 feet

 Group Buy cable price: $65 USD + Shipping

CruzCtrl GMK Oni Cables
This will be ran as raffle sale due to the limited capacity of cables I can make in my bedroom.'ll be able to make.

Expected ship date of these cables for those who win a spot in the raffle will be February 2021.


Powered by AZEXO Shopify page builder