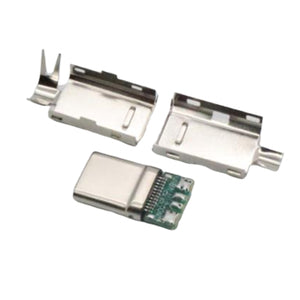 This USB-C 2.0 connector includes a 2-piece shell and a connector that includes a small PCB with 4 solder points (as shown). This connector is typically used with usb-c keyboards.
Note: As this is a 2.0 spec USB-C connector, it typically would not function properly in a USB-C to USB-C cable.
Looking to buy 10 or more? Check out the 
bulk connector packs
!